Our business ethics
We're a family-owned and family-run company. Trust, honesty and integrity underpin everything we do. We strive to be a business to be proud of and feel that the community should be a better place for having our business in it.
As a wholesale clothing distributor, we also recognise our moral responsibilities. So, we work hard to make sure our business operations are ethical, and we expect the same standards from our business partners and suppliers.
We also work hard to improve the sustainability of our operations. This includes actively seeking out greener, more efficient methods and technologies to reduce our carbon footprint and energy consumption.
One of our key values as a business is to always be responsible, doing the right thing for our people, our community and our planet. We're proud of the progress we've made so far, and we're constantly looking for ways to improve.
Below you'll find some more information on how we put these principles into action. If you have any questions, please don't hesitate to get in touch.
Regards,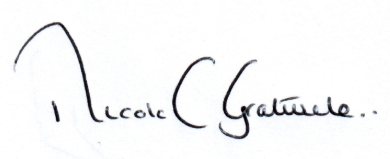 Nicci Gratwicke,
Director, Shareholder & Family Member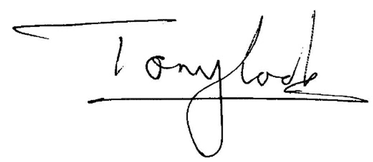 Tony Lock,
Managing Director
---
Products and people
Ethical manufacturing
In our industry, it's important to be aware of the ways in which garments are supplied and manufactured.
We ensure all our suppliers tell us about their manufacturing processes. And we only trade with those that comply with their country's relevant laws and regulations.
You'll find statements from each of our suppliers about their manufacture, supply and trading policies on the individual brand pages of our website. Click here to view our brands.
Modern slavery and human trafficking
We're absolutely committed to preventing slavery and human trafficking in our business and supply chains.
We expect our entire supply chain to have a zero-tolerance approach to slavery and human trafficking. Our suppliers have to demonstrate that they use labour ethically and within the law.
If  they can't demonstrate this standard, we stop working with them. 
You can see our full Modern Slavery and Human Trafficking Statement here.
---
Sustainability and the environment
We're always looking for ways to improve our processes and make our business more efficient and sustainable. We also do our best as a business to protect the environment and reduce waste. This includes addressing and improving our operations, our supply chain and the products and services we use.
Here are just some of the ways we do this:

Our energy consumption
We've installed solar panels on the roof of our largest warehouse building to offset our use of electricity
We switch power sockets and unnecessary lighting off when not in use
Over 50% of on-site lighting is infrared sensor-controlled
We use energy-saving bulbs throughout our offices and warehouses
We encourage customers to use digital brochures to help reduce paper use
Our waste management
We reuse boxes from our suppliers in the warehouse where possible (in 2018 over 72% of the boxes we despatched were reused supplier boxes)
We bale all waste cardboard and plastic on-site for greener transportation and recycling
We recycle cardboard, plastic, cans and paper
We endeavour to have a 'zero-to-landfill' policy on waste
---
Our print and packaging suppliers
We work closely with our print and packaging suppliers to further minimise our impact on the environment.
We make sure all of our print and packaging suppliers meet industry standards and take a responsible approach to environmental policy. This includes:
The supply and use of environmentally sustainable packaging
Recycling and reducing waste going to landfill
Encouraging the use of environmentally friendly materials
Increasing the use of recycled and certified paper
Increasing recyclability of all production materials and packaging
Complying with the requirements of the FSC® and PEFC Chain of Custody Standards
Controlling noise and air emissions from machinery
Planning delivery routes to reduce emissions
Ensuring environmental performance is regularly assessed and maintained
Training all employees in environmental issues
---
Our delivery services
We understand the effect that greenhouse gases are having on our environment. We only work with delivery and courier services that are committed to reducing transport-related CO2 emissions and providing carbon-neutral shipping.
By minimising waste through careful and efficient use of materials and energy, as well as monitoring and identifying contributing factors, our couriers take continuous action to reduce their environmental impact.
---
Supporting our community
Our people
We believe that our people are our greatest asset. We want to be an employer of choice and hope our people work for us not only because we offer rewarding and exciting opportunities, but also because they share our values.
We also believe that human rights and ethical treatment are key to running a business with integrity. We work hard to make sure all our employees are treated fairly and feel supported.
We're an equal opportunity employer and never discriminate on the grounds of disability, colour, race, nationality, ethnic or national origin, sex, gender (including gender reassignment), sexual orientation, age, marital status, religion or philosophical belief.
We don't tolerate harassment or victimisation of any kind either.
Our community
As part of our ethical approach to business, we make sure we give back to our local and wider communities.
Our employees arrange a number of charity events throughout the year. All monies raised are given to nominated charities, which are chosen each year through an employee majority vote.
We support local events such as fun runs as well as local sports teams and clubs by donating time, resources or products. (There are plenty of local runners who have crossed the finish line in a PenCarrie performance top).
We also actively support national charity events including Children in Need, Red Nose Day and Sports Relief.